From sommelier to winemaker – following a calling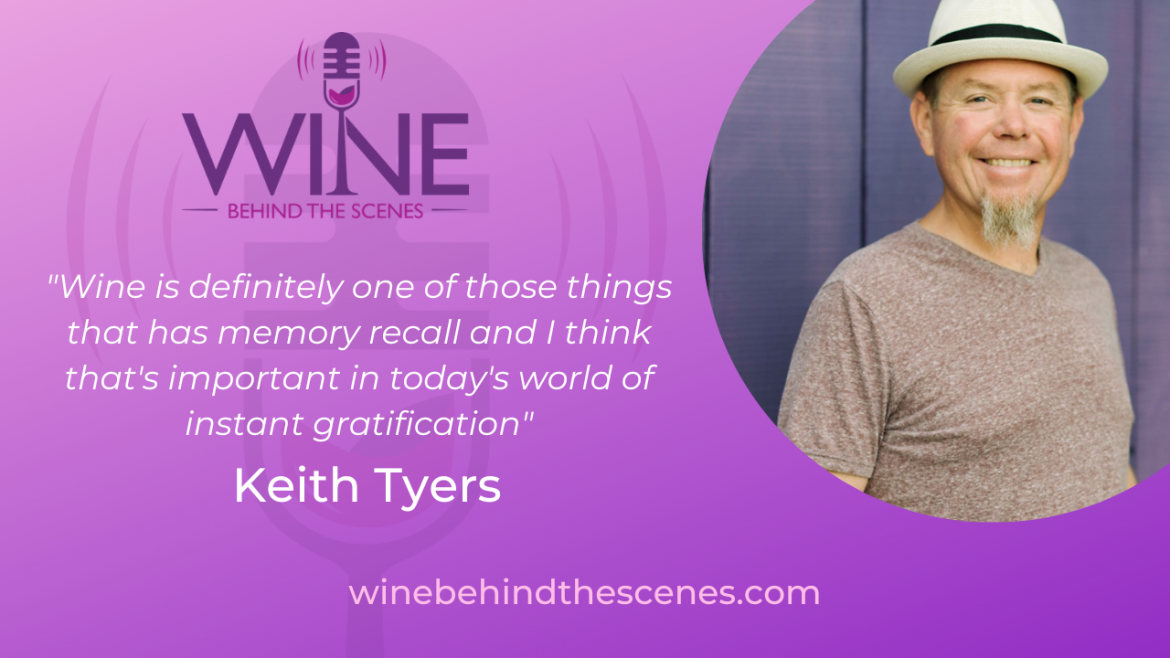 If you were told you could never be an expert, and you are never enough, how would that make you feel?
Instead of feeling disheartened, our podcast guest this week, Keith Tyers, felt challenged. Despite being told he can't do anything, he rose above it.
And all that doubt? He proved them wrong. Let's join him in this episode as he shares his journey into his deep fascination with food and wine, from being a sommelier to becoming a quality winemaker producing wines people all over the world love and enjoy.
What you will learn from this episode:
Realize how wine is one natural product that gives one a memory recall of a fantastic time and place in your life that you want to be replicated.
Learn how becoming a sommelier and winemaker gives you leverage in your wine business.
Hear about systems and processes to be put in place and an innovative mind to go with it in growing grapes and producing quality wines
Keith Tyers grew up in Kingston, Ontario where he developed a keen interest in wine and food. A move to Toronto further fueled his passion for wine and led him to take the International Sommelier Guild program at Humber College. After a few years in the big city restaurant scene, Keith decided he wanted to be closer to home and enjoy a quieter lifestyle. His journey brought him to Closson Road in Prince Edward County, where he settled with his wife Cassandra to raise their young family.

Soon after his arrival in the County, Keith began his winemaking career as a vineyard hand at Closson Chase in 2003. This quickly led to a position as Assistant Winemaker, where he worked under Head Winemaker Deborah Paskus until 2009.

Keith stepped away from Closson Chase for a few years to grow his winemaking knowledge. He embraced the opportunity to work alongside Ron Sparanzini at Oak Heights Winery in Warkworth, while also consulting for other grape growers in Prince Edward County.

With a desire to return home and work among friends, Keith rejoined the team at Closson Chase in 2012 and was promoted to Head Winemaker in 2015. His time working in the fields led to a deep understanding of the soils and climates that make up the Closson Chase estate vineyards, and this understanding has allowed him to create wines that truly reflect a sense of place.

Keith has continued the Closson Chase tradition of excellence in Chardonnay while also following his passion for producing exceptional Pinot Noir. His philosophy is to capture what Mother Nature grows in a bottle, creating the best possible expression of terroir.
Connect with Keith Tyers:
Website: http://www.clossonchase.com/
Email: keith@clossonchase.com
Topics Covered:
01:35 – Vividly describing the place he lives in and the vineyard that he tends to
02:54 – Sharing his journey to becoming a winemaker [how an opportunity presented itself at the same time overcoming a challenge that makes everything a part of his success story]
11:25 – Being a sommelier and winemaker and how it has leveraged his business
17:57 – Interesting thought about what winemaking at Closson Chase all boils down to
Quotes from Keith Tyers:
"The one thing that I truly embrace is wines that tell you a story of a place."
"The vineyard and the winemaking is definitely what calls me home. Although it is hard work. I don't consider it; I do enjoy it every day, even on the days that I don't want to be here. But I think that's the reason why we do it is because it's just part of who we are, and how much we love it. And it's just our expression of the time, the energy, effort and the love that goes into making great wine."
"It was truly an innovative time on how to grow things. I think first and foremost, we needed to grow grapes. And then we needed to learn how to make wine. And by reversing it, [ becoming a sommelier first ] I think it helped me become a better winemaker."