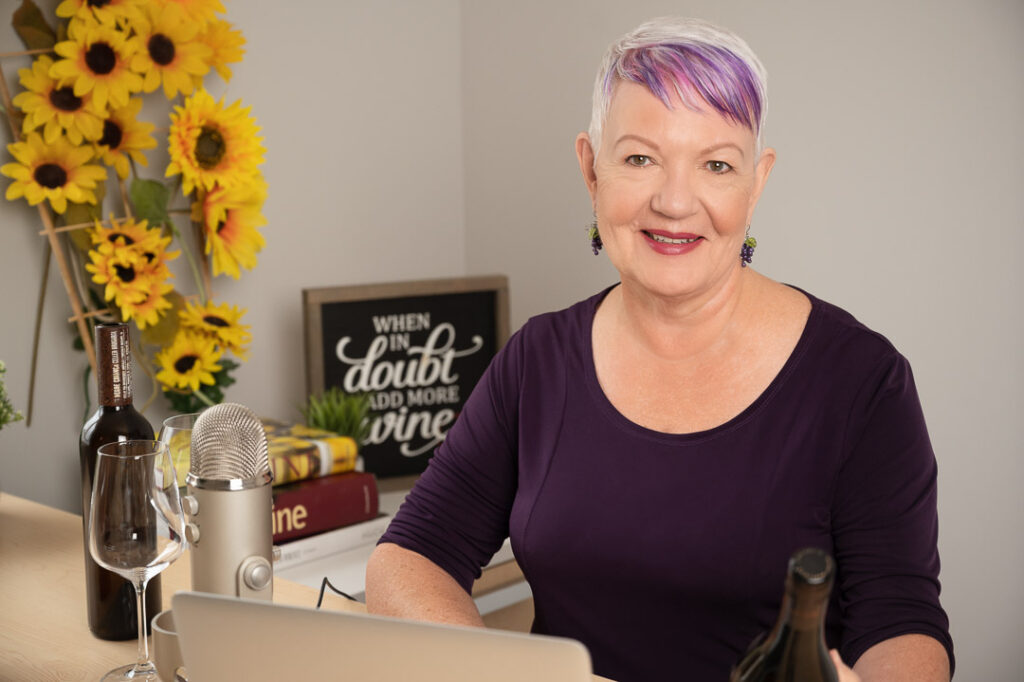 Join me as I escape into stories about wine, and the passion and people behind it. I am looking forward to discovering all the wonderful stories out there!
My wine story – a "wine-ding" road
I live in Niagara-on-the-Lake, Ontario, which is a major wine-producing region of Canada, so you might think that a passion for wine comes rather easily. But things didn't start here.
I remember my very first education in wine-tasting that came from a merchant marine named Bud (seriously, how could I possibly make that up?) He had traveled the world and wherever his ship docked, he tasted wine. And you know what? He was great at sharing his knowledge and I learned an incredible amount from him!
I called Ottawa, Ontario home for many, many years and I spent a lot of that time traveling the world as a consultant in the world of high tech. Strangely enough, everywhere I went, there was an opportunity to taste a new wine and sample new food.
My passion was born!
Like a lot of people in fast-paced and challenging careers, no matter how much you love doing something, there comes a time when you say, "Enough is enough. I don't want to get to the end of my life and say 'I wish I had…'"
So I stopped wishing and hoping and took action. I took a big breath, applied to and was accepted at Niagara College in their Winery and Viticulture Technician program. There I had a wonderful year of learning all about wine-making… and viticulture… and soil… and chemistry… and how wineries work… and wine tasting. Then I kept following my passion by achieving my WSET® Certified Level 3 Wines & Spirits credentials in Florence, Italy which further expanded my knowledge of wine.
Fast forward a few years and Wine Behind the Scenes was born out of a desire to share what I have discovered and continue to explore and uncover. Rather ironically, that now takes me back to traveling, but this time with wine as my driving force. Tasting new wines and sampling food is back for all of us (finally!), along with the opportunity to attend conferences and occasionally be invited to judge at international wine competitions.
And now you can join me as I travel the world, interview amazing people who are passionate about wine and who are passionate about what they do, taste wonderful food, and sip on wine that is discussion-worthy!